Raving FUN for the entire family! The UKs Craziest Family Rave Brand.
At 4yrs old, RAVE KIDZ is as young as some of our audience and, in such a short amount of time, has gone from hosting a few small parties in the Southwest of England, to entertaining thousands of families throughout the entire UK.
Featuring a fresh-faced line-up of the biggest DJ's & MCs in the Rave scene playing nothing but current child friendly rave music. If it's not fast, fun, and full of energy it does not get played at our shows!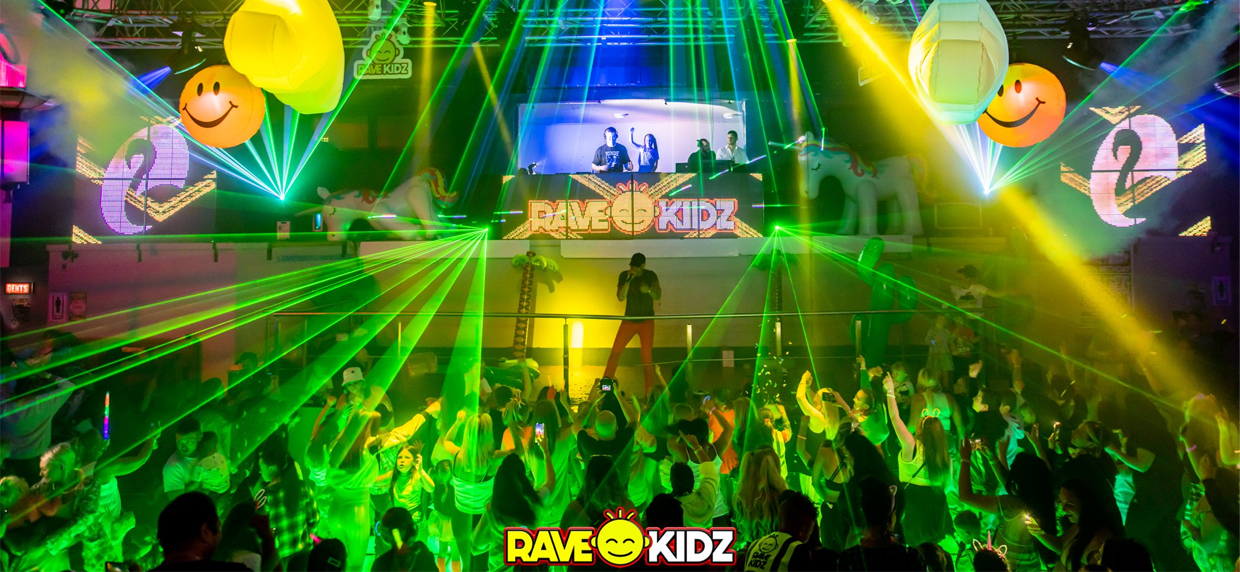 Rave Kidz is not just a rave for parents to bring their children along and reminisce to dance music they used to love. Our focus is always on the kids from the selection of music played through to the games, competitions & crowd interaction through our Mc's. Being a Rave event are music features all the current chart tracks all raved up, so the kids know them, and the focus is always on them enjoying themselves.

Powered by a small but closely-knit family team and fronted musically by Andy Whitby, the brand's goal of delivering entertainment to families via full-scale Rave events has enabled it to grow at an alarming pace, after 4 years we have held over 60 events in over 20 towns & cities, a small outdoor festival, and a weekender event in a large hotel.
PAST EVENTS
(return dates have occurred at the majority)
London, Birmingham, Blackpool, Newcastle, Plymouth, Weston Super Mare, Wigan, Northampton, Durham, Newquay, Falmouth, Sheffield, Carlisle, Doncaster, Stafford, Shrewsbury, Exeter, St Ives, Evesham, Swansea, Bournemouth & Wrexham, Falmouth, Sheffield, Exeter, Preston, Carlisle, St Ives and Wrexham, Evesham, Shrewsbury & Preston.
ACTS BOOKED
Andy Whitby, Lisa Pin Up, Ultrabeat & MC Cover, Dougal, Vibes, Klubfiller, Breeze, Hixxy, Force, MC Storm, Amber D, Nanna Makina MC Whizzkid, Efeeze, Keo & residents Serious Soundz & 13yr old Little Miss Bliss & 12 year Old DJ Decon

STATS
61 events in 4 years
Over 30,000+ people entertained
28,000 people across social media
100,000+ Rave Kidz Podcast plays (Soundcloud / iTunes / YouTube)
Unlimited smiles & satisfied families!
SOCIAL MEDIA LINKS
https://www.facebook.com/RaveKidzFamilyRaves
http://bit.ly/RaveKidzInstagram
https://www.youtube.com/c/RaveKidz
https://www.tiktok.com/@ravekidzuk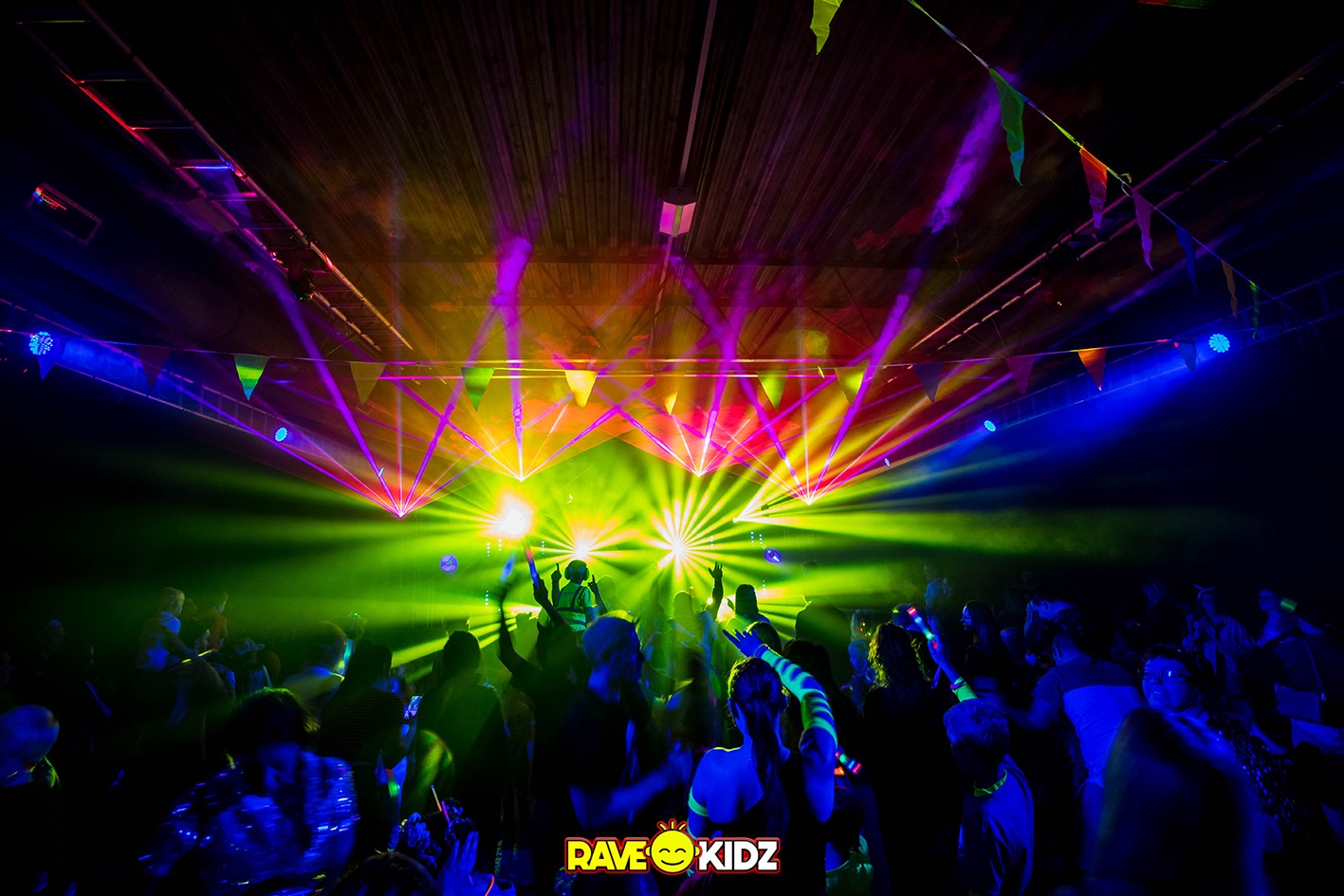 BOOKING
We are available for festivals & events. Providing a family fun show for 2 HOURS featuring
DJ ANDY WHITBY, MC STORM, DJ BEN JAMMIN & DJ DECON.
Performing & playing high energy family Rave & Dance Music with plenty of crowd participation, Games, Competitions & Prices.
We can even supply Sound, Lighting, Lasers, Mascots, Dancers, Confetti Cannon, Candy floss, Popcorn, Hot Dogs & More
Get in touch now to discuss any requirements
CONTACT
Cornwallparties@outlook.com
07474340799 / 01841534929